Superior Suite with King Bed
Book Your Stay
Loading in progress…

Payment secured by




Presentation
Princely atmosphere!
For a moment, be chatelaine and chatelaine, these suites receive you in a sumptuous decor that is reminiscent of the quaint elegance of the castles of France ...
In these guest rooms, a magnificent bed size "king" throne in the middle of the room, covered with his soft duvet in royal colors that would have envy Louis XIV ...
Then, next to the headboard, a majestic fresco or veil will transport you to the gardens of the Palace of Versailles. The French doors open, and here is your private lounge where gilding, crystal and marble stand together in a grand way and plunge you into a world of opulence and luxury ... A small jewel of elegance!
Check-in Time 14:00
Check Out Time 11:30
Maximum Capacity: 2 person(s)
King-Size Beds: 1
Your Comfort, Our Services
Air conditioning
Bathrobe
Breakfast included
Carpet free unit
Clock-radio
Desk
Free Wi-Fi
Hairdryer
Internet access : wireless
Internet access: high-speed
Iron and ironing board
Microwave
Mini fridge
Non-smoking unit
Private bathroom
Shower
Telephone
Television
Special Offers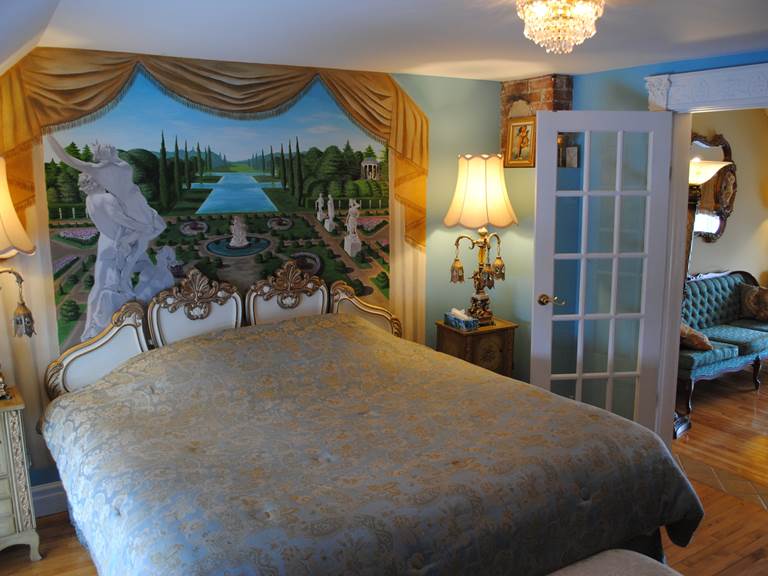 From
09 apr 20
To
13 apr 20
Special rate without breakfast
Room rental without breakfast
For: Superior Suite with King Bed
Loading in progress…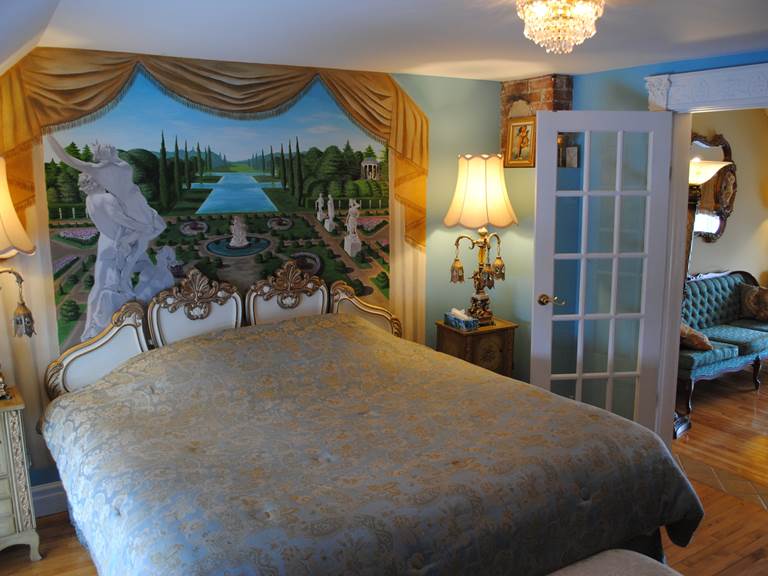 From
14 may 20
To
18 may 20
Tarification spéciale sans petit-déjeuner
Rent rooms without breakfast.
For: Superior Suite with King Bed
Loading in progress…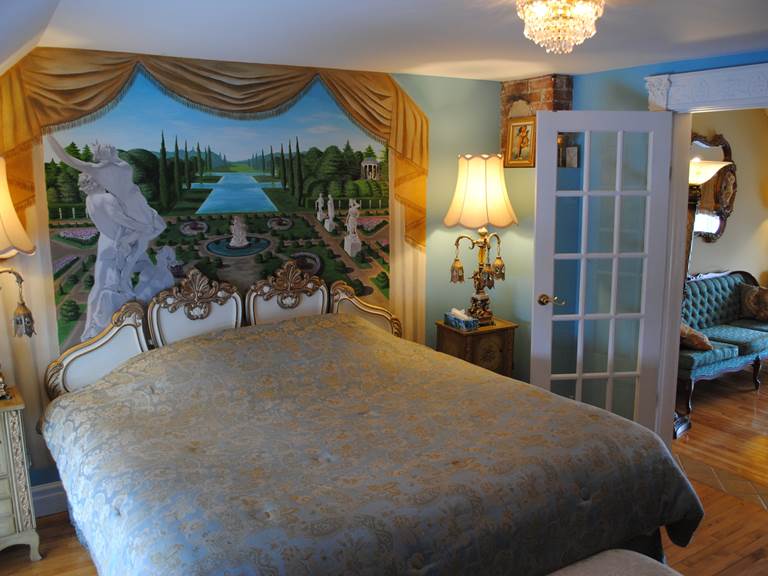 Until
31 may 20
Package << For Epicureans Only >>
Think only of "You" by agreeing to sleep in the most beautiful of the inn's suites for a weekend of two (2) nights and reward yourself with an exceptional 5-course gourmet dinner, where one of the most popular chefs in the region, Stéphane Loré, is sure to seduce you with his Carte Blanche menu...
For: Superior Suite with King Bed
Loading in progress…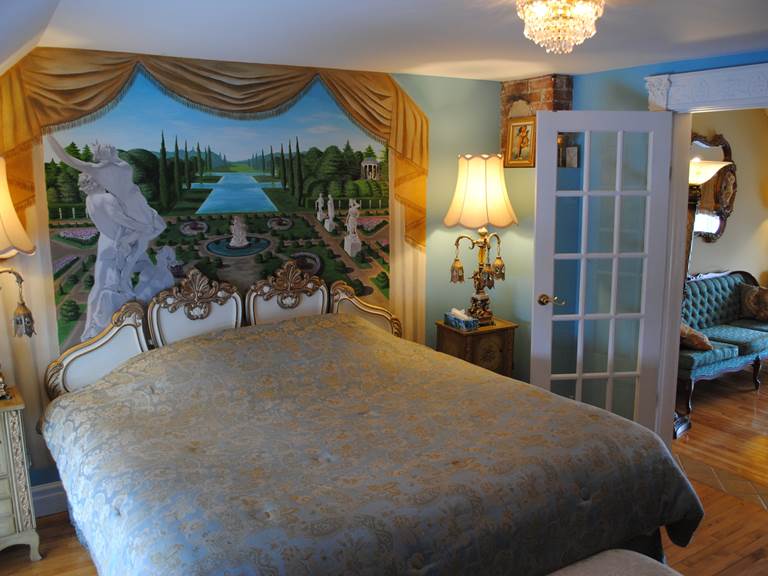 Until
31 may 20
"Regeneration Experience" Package
Live the unique experience of regeneration of body and mind in an idyllic setting inspired by the best places in Europe. This inn with princely rooms offers you the most beautiful of their suites for two (2) nights and 60 minutes of massage at the Algua-Sulis Spa, as well as access to their thermal...
For: Superior Suite with King Bed
Loading in progress…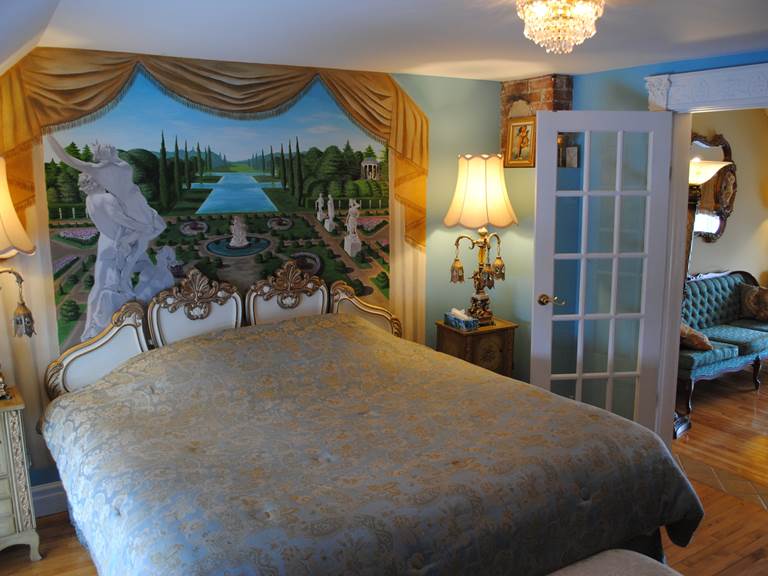 Until
31 dec 20
Tarif privilège 2020
For: Superior Suite with King Bed
Loading in progress…
Availability
Available
Not available
Unauthorized arrival